<![if !vml]>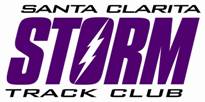 <![endif]>
Newsletter for the week of April 21, 2008
Volunteers needed – For this weekend's meet. I'll have a signup sheet at practice. We will need 7:00 set up workers, hurdle crew workers, and end of meet clean up on Saturday and Sunday. We also need high jump workers on Sunday only. PARENTS MUST VOLUNTEER FOR THEIR ATHLETES TO ATTEND THIS WEEKENDS MEET!
What is an invitational meet! Many people have asked what is the invitational, this meet is held at Birmingham HS and is open to all athletes except Gremlins. It is a two day meet. Most events are on Saturday and some are on Sunday .All field events except Youth and Intermediate High Jump will be on Saturday. There is a different schedule for all events and a open pit by time, for Shot Put and Long Jump. Please pick up a flyer at practice if you are going.
Who should compete? Any Bantam, Midget, Youth, or Intermediate. This is a much bigger and longer meet than our regular meet and athletes may only compete in 2 events and a relay (3 events for Intermediates) this meet will have all teams in the conference and will be very competitive. I recommend any athlete that is close to a qualifying time to attend, and those who would like a big P.R. on their events
You can run on Saturday or Sunday, but not all events are on both days PLEASE check the schedule to see which day the event you would like to run is on. On Saturday any athlete may run in the semi finals in the 100, Hurdles, and 4X100, but only the top 8 from the semi finals can run on Sunday in those events. Medals will be awarded for the overall 1st-5th. Places (not per heat) and ribbons for all other places. For more information Click here for a Flyer
Directions to the Meet – Take the 5 South to the 405 South, exit at Victory Blvd, make a left turn to get to Victory, then turn right on Victory, make a right turn on Balboa and then a left on Haynes the parking lot is on the right side about ˝ block up. Go across the street and enter the school the track is located on the Corner of Balboa and Victory. – Parking will be limited in the lot next to the track please also use the lot on Haynes St Click her for a map (Be sure to click the aerial tab in the upper right hand side of the map. To see the area)
Make up Pictures Make up pictures will be taken this Wednesday April 23, for athletes who missed the picture. Pictures are available to be picked up at practice, if you want to retake them you will have to return the package and bring your uniform on Wednesday.
Jelly Beans and Jolly Ranchers - Our supply is running low. Please bring a couple of bags of Jelly Beans or Jolly Ranchers to practice. The Kids really look forward to these treats at the end of practice
Communication Box: In the communication boxes are the athlete's ribbons from the competitions. They are usually filled by Tuesday. They are in alphabetical order by last name.
Loaner Spikes – If you would like to borrow a pair of loaner spikes for the season, please check in the box.
Practice Schedule
This Week we have practice on Monday, Tuesday, and Wednesday.
Next week we will return to Monday, Wednesday, and Thursday.
Website Please be sure to visit our website, You can also visit the Valley Conference website by going to www.valleyconference.org To view the other club results and top 20 lists per league, click Track and then 2008 Results